Our company's greatest resources are its people, and nowhere is that notion more evident than in our management team.
Feroz Agad
Chairman
Proven entrepreneur and accomplished executive committed to delivering projects that benefit all project stakeholders and society as a whole.
Mr. Feroz Agad is an accomplished executive, investor and entrepreneur with over 15 years experience of managing multimillion-dollar corporations in industries including healthcare, real estate, communications, tourism and information technology. By capitalizing on his business acumen, technical expertise, interpersonal skills and strategic mindset, Mr. Agad has been instrumental in penetrating new markets and achieving significant sales growth for the companies he has previously founded and managed. Mr. Agad presently sits on the board of directors at four companies and sits on two advisory boards, a committee for a non-profit humanitarian organization and a committee on education.
Dr.Allan Thornton
Chief Medical Officer
Considered to be one of the world's best cancer physicians with over 27 years of experience in Proton Therapy, Dr. Thornton is sought after for dealing with highly complex clinical cases and for leading the ongoing research and development of Proton Therapy.
Dr. Allan Thornton has been involved with SAH Global's Proton Therapy project since its inception. Dr. Thornton is an internationally recognized radiation oncology expert who recently served as Medical Director for the Midwest Proton Radiotherapy Institute (MPRI), having played a pivotal role in its development since inception. Prior to his MPRI appointment in 2002, Dr. Thornton was the Director of the Coronary Irradiation Brachytherapy Program at Massachusetts General Hospital's Department of Invasive Cardiology and Radiation Medicine in Boston. Before that, he was the Director, Central Nervous System Division and Stereotactic Radiosurgery Program, Harvard Medical School, Department of Radiation Oncology. A graduate of the University of Virginia School of Medicine, Dr. Thornton completed his residency at the Ontario Cancer Institute, Princess Margaret Hospital, Toronto, Ontario.
Edward Dickey
Director of Health Services
Mr. Dickey has over 24 years experience as a radiation therapist with more than 15 years in leadership roles including chief, director, and vice president positions. He has served as the Vice President of Clinical Operations for Midwest Proton Radiotherapy Institute (MPRI) as well as the Chief Radiation Therapist for Jordan Hospital in Plymouth, Massachusetts.
Mr. Dickey is a sought after guest lecturer and consultant on proton therapy and design of proton therapy and radiation therapy centers.  Most recently he was part of a team of proton professionals that traveled to Taiwan to provide insight on development of a proton therapy clinic. He was also very involved as a design manager during the construction of MPRI and as a consultant during the design phase of Procure's Oklahoma Proton Therapy Center
Asrar Saif
International Patient Coordiantor
Ms.  Saif  serves  as  the  international  patient  coordinator  for  SAH  Care  at  our  partner  facility, Hampton  University  Proton  Institute,   and  has  experience   working  with  patients   from  many different   countries   and   cultures. Ms.   Saif   previously   worked   at   Hampton   University   Child Development Center, as a teacher's assistant, where she managed the daily activities of the children and their education. Ms. Saif received her undergraduate science degree from Hampton University and is current a certified Medical assistant.
Badrul Hasan
Head of Legal
Shari'a Scholar and legal experience of project structuring
Mr. Badrul Hasan is a Solicitor of the Senior Courts of England and Wales and has over 10 years of experience in English law, Islamic law and Islamic finance. Mr. Hasan was formerly an associate at the international law firm, Simmons & Simmons, and was a member of its award winning Islamic finance team based in Dubai. He was called to the English Bar in 2001 and subsequently qualified as a solicitor of the senior courts of England and Wales.
Mr. Hasan has also studied Shari'a at Al-Azhar University, Egypt, and is an AAOIFI certified Islamic finance advisor and auditor who specializes in structuring and drafting documentation for Shari'a compliant products in both Arabic and English.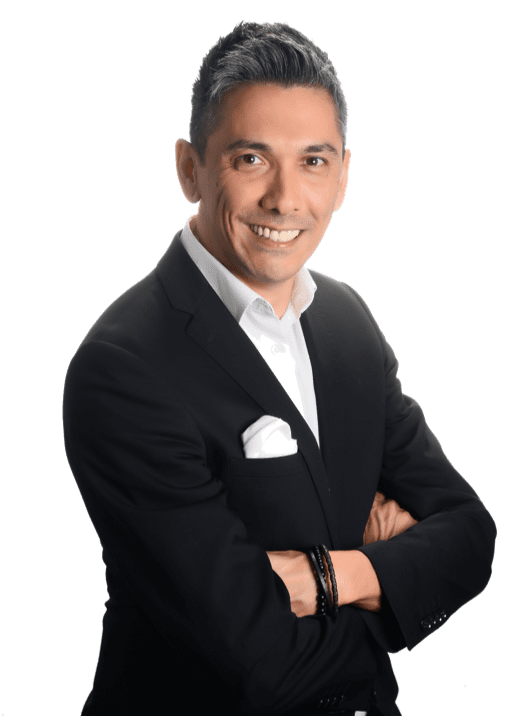 Koray Benli
Turkey Country Manager
Mr. Koray Benli has 14 years of marketing and sales experience in multinational companies in different sectors. The companies he has worked with have always been leaders in their respective fields. During this period, Mr. Benli had the opportunity to develop himself in terms of direct sales management and planning, distributor management, customer portfolio planning, working with more than one brand, creating a market, analyzing the region and dynamics quickly, taking the necessary actions for the company and creating the necessary strategies in the market. During this time, Mr. Benli worked in Ankara, Istanbul, Izmir and Kayseri, and learned about the different market dynamics and had a wide customer portfolio consisting of valuable idea leaders and companies that could lead the sector.